It was during the 1840s and 1850s that the first changes were made to the farmstead.


Thomas Black built a large cattle barn west of the house in 1848. The current road that is west of the house was probably not present when this barn was built as it would have been a substantial obstacle for utilizing a barn with associated livestock. Thus it can be concluded that the road was likely moved to this location sometime after the 1848 cattle barn was constructed and before the 1855 modifications to the house took place because it was the new road that made the changes to the house necessary.


In 1855, the house was modified. The two story porch with classic columns, carriage house/woodshed, and wash house were added to the west side of the house. In addition, the main entrance with decorative mantel and sidelights was added on the west side of the house, which then established the west side as the front of the house. Many of these features reflected the Greek Revival style of architecture that became dominant between 1820 and 1860. The Greek Revival shared with the earlier Federal, or neoclassical movement, its basic intentions and aesthetic attitudes.

The original stairway inside the house to the second floor had a landing that was across the wall where that door is now located. The center doorway on the upper level of the porch directly above the present first floor main entry was also added at a later date given the original location of the inside landing. This area was originally a window. The second door onto the upper porch north of the center door was also originally a window before it was converted to a door after the porch was added.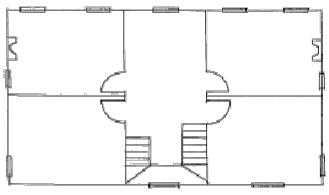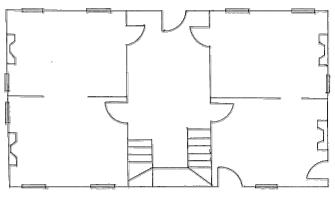 Established by Land Grant in 1821

Generation II

THOMAS BLACK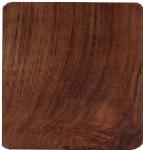 Born in Cumberland County, England, Thomas Black was twelve when he, along with his widowed mother, three older brothers and twin sister arrived in Greene County, Illinois.
In his 1891 autobiography, Thomas Black recalled:

"My oldest brother John died the first summer after we got here. The family all lived together until William was married and left home. A year or two later, my sister married John Ward, an Englishman, living nearby."

"Then David went away from home and the family was scattered. There were none left at home but myself and it seemed necessary for me to get a wife."

"On June 3, 1834, I was married at Naples, on the Illinois River, to Miss Adley E. Russell, a Yankee lady,
with whom I had been acquainted from the time we first came to this country. She was a nice, cheerful girl of rare accomplishments and proved to be a good wife and mother. She died August 22, 1839, the mother of three children - William Armstrong, Helen Myrtilla and Edwin Russell Black."

NAME
1. William Armstrong

2. Helen Myrtilla

3. Edwin Russell

"My mother was in England on a visit, and feeling that my lonely situation was rather a sad one, I was again married October 17, 1842, in Memphis, Tenn., to Miss Cornelia P. Wood, a sprightly, active young lady, possessed of good, common hard sense and admired by all who knew her. She made me a first rate wife. I was well pleased with my second choice and spent many happy years with her. My wife, her mother and myself became members of the Baptist Church in 1858."
"My second wife died May 21, 1865 leaving six children - Henry Clay, George Edwin, Charles Albert,
Harriet, Adley and Kent Wood Black. I was married a third time, in Carrollton, Sept 21, 1869, to Miss Martha E. Robinson, a most estimable lady, whose companionship it is still my good fortune to enjoy in the even tide of my life. We have been blessed with three children whose names are Russell, Ella and Robert T."

CHILDREN OF THOMAS AND ADELA RUSSELL BLACK
BORN - DIED
24 Mar 1835 - 1916

15 Nov 1836 - 7 Oct 1838

3 Aug 1839 - 29 Dec 1839

MARRIED
Katherine J. Bowman, 1836

unmarried

unmarried

ISSUE
2 sons, 3 daughters

none

none

CHILDREN OF THOMAS AND CORNELIA WOOD BLACK
NAME
4. Henry Clay

5. George Edwin

6. Charles Albert

7. Harriett Russell

8. Adela Myrtilla

9. Kent Wood

BORN - DIED
21 Apr 1844 - 12 Jan 1865

8 Jan 1846 - 20 May 1920

11 Jan 1848 - 12 Feb 1931

21 Nov 1849 - 20 Feb 1936

18 Feb 1858 - 28 Jul 1919

20 Nov 1862 - 18 Jul 1933

MARRIED
unmarried

Mary Wonnell Maxwell, 1878

Maggie Rowe, 1885

Charles Wesley Keeley, 1872

Arthur Thomas Secor, 1884

Idaho May Keeley, 1887

ISSUE
none

none

none

2 sons

1 son, 4 daughters

none

NAME
10. Russell Gregory Baylor

11. Ella Louisa

12. Robert Thomas

CHILDREN OF THOMAS AND MARTHA ROBINSON BLACK
BORN - DIED
27 Dec 1872 - 13 Aug 1932

30 Apr 1874 - 22 Aug 1949

21 Apr 1876 - 13 Jan 1961

MARRIED
Cora Fitzgerald, 1909

Richard Newton Angle, 1898

Lucy Eva Barnett, 1905

ISSUE
none

2 sons, 1 daughter

2 sons, 2 daughters

Thomas Black was a prominent farmer in Greene County from the 1840s until his death in 1895. He was interested in using the latest agricultural technology and equipment. In 1845, Thomas purchased the first reaping machine in Greene County, a "Manny," produced by the John P. Manny Combined Harvester and Mower Company. Manny was a significant figure in the development of mowers and reapers. A few years later, Thomas bought a "Hussey" reaper which was a single wheel driver, drawn by four houses. One man sat on the rear horse and another man on the machine. In places where the wheat was heavy it was necessary to guide the front team almost sideways to keep the machine going straight. The machine, however, was such an improvement over the old way of cradling the grain that it enabled farmers to greatly increase their acreage of wheat.

In 1853, Thomas was appointed road supervisor by the County Clerk. In that same year he had records of selling wheat in St. Louis. On April 29, 1854, an article appeared in the Carrollton Patriot regarding the creation of the Greene County Agricultural Society which was the precursor of the Greene County Fair. Thomas Black was a member of the committee of prominent farmers and citizens in the county who were instrumental in this activity. The Society's goal was encouraging and promoting improvements in agriculture and like pursuits and mechanic and household arts.


Thomas Black was one of the first farmers in the area to get more advanced mechanized harvesting equipment during the 1850s according to articles from that period. In 1857, Thomas bought a "Buckeye," a two-wheel reaper that eliminated the side-draft. With this machine Thomas was the first man in Greene County to sow 100 acres of wheat and get it to market. The following year, Thomas sowed 100 acres of wheat on David Pierson's land in Macoupin County, bought a header in Canton, had it shipped to Virden and used it in harvesting that crop. After raising another crop he brought the header to Greene County.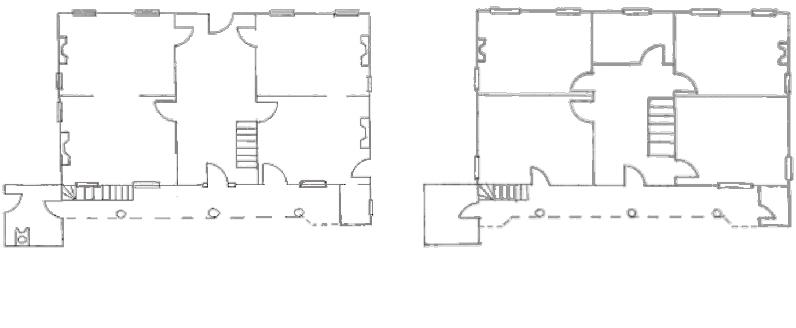 RENOVATED FLOOR PLAN 1856
SOME DOCUMENTED EVENTS IN THOMAS BLACK'S LIFE

(continued) …


1856

- Traveled back to England to visit relatives and his original home at
Moorhouse Hall near Wigton in Cumberland County


1860

- Joined the Baptist Church in Carrollton


1862

- Made a deacon of Baptist Church in Carrollton


1865

- Bought lot 90 in the Carrollton Cemetery
Martha Ellen Robinson Black
L to R: Thomas Black, his third wife
Martha and their children Robert,
Ella and Russell in 1884

1871

- Elected to the committee to set up "Old Settlers' Society of Greene County"


1875


- Purchased stock in Greene County Agricultural and Mechanical Association

(Greene County Fair)


1879
- Quit farming, had sale west of road in old 30 acre blue grass pasture
- Sold 80 acres
- Farm leased to Hermann and Bernard Ostermann with provision for house to be built and then rented to
them by Thomas Black (The house, southwest of the Black Homestead house, is still there.)

1880
- Bought lot 226 in Carrollton in Carlin's addition for $840 from
Greenwood Hartley


1883

- Donated land to Litchfield, Carrollton and Western Railroad


1887

- Gave permission to Henry Sieyerling, who purchased first
self binder, to cut ten acres of wheat


1889


- Leased farm to Charles Sinker

(Linker)

for one year



1890


- Leased farm to Charles Sinker

(Linker) until 1893


1894
- Learned to vote using new Australian ballot system adopted in Illinois the day before presidential
election (He hurt his back while riding home from Carrollton when he landed in a ditch on the south side of
the road near the fence while trying to get through the mud holes. He could not vote the next day and
remained in bed the rest of his life.)
- Martha had nervous breakdown from caring for Thomas


1895

- Died in SE bedroom downstairs of the Homestead on December 13 at 3:30 pm
- Farm rented to Barney Behen (Robert, then 19 years old, worked for Behen.)


1897

- Russell and Robert took over the 143 acres east of road and farmed together
- Martha Ellen Robinson Black died in SE bedroom upstairs at Homestead on September 25


SOME DOCUMENTED EVENTS IN THOMAS BLACK'S LIFE…


1831
- At age 20 went to Black Hawk War, under the command of Joseph Duncan, who later became Governor
of Illinois (Records show he served as Private in S. Smith Company, 2nd Regiment. He took his own horse and
went with this unit to Rock Island, Illinois where they fired across the river and burned Black Hawk's village on
Vandruff's Island. A treaty of peace was then signed that ended the war.)


1832

- Went to Black Hawk war again after Americans violated treaty


1837

- Thomas bought 80 acres from William Barrett for $190
1842

- Paid $100 on Dudley Avery's note to Dr. O.E. Heaton


1843
- Paid one year's subscription to "People's Advocate" for Volume 1, No. 52 for $3.00
- John Hobson and wife Elizabeth (his sister)

deeded 120 acres

(Section 20) and 80
acres (Purl Farm, Section 28) for $2,484 for 5 years at 8% interest


1844

- Signed a No. 1 school record for Centerville School along with brother William Black


1848

- Built large barn west of the road


1850

- Bought 40 acres of timber north of current farm from John Evans for $100
1838
- Paid $10.25 in taxes on 280 acres
- Sold to George Pegram of St. Louis: 11 sacks dried apples $44.78, 5 sacks dried peaches $22.53, 9
sacks G.A. salt $10.80, 1 bbl. sugar 235 lbs. $19.30, 1 sack L.B. salt $1.75, 1 bbl. molasses 44
gal. $17.60

1840
- Bought groceries and feed for $105.88 from Thomas Hobson
- Paid $41 to Dr. O.B. Heaton for doctoring his wife
- Mortgage of property for $188.37 from Dudley Avery, 1 span of horses, 1 carriage & harness, 100
head of hogs, 2 cows & calves, 1 watch, 1 clock, 1 plough, 1 stove, 1 saddle and bridle, 1 bureau,
1 sooking tap, 1 lot of chains, 5 beds & bedding, 1 lot of kitchen furniture, 1 lot of books, 1 rifle
gun, 1 lot of hay

1841
- Brother William Black and wife deeded 120 acres west of road for $1,605, transferred back later
- Letter from John Thosbrum, 10 ½ Main Street, St. Louis, wanting to buy 10 barrels of timothy seed
- Paid taxes of $27.96 on 323 acres and $11.40 in personal property taxes

1852

- Bought Lot No 61 in Carrollton for $245 from John Montague


1853

- Sold to Rhoads Pegram, of St. Louis, 84 sacks of wheat for $75.88, 432 sacks wheat-3000 lbs,
for $678.34/$1.36 per bushel
- Paid to David Pierson $813.63 for general merchandise


1855


- Named the farm Cottonwood Row Farm

(The road was probably located to the west of the house
about this time and may have had cotton wood trees planted along the road. An 1861 plat map of
Greene County shows the road located west of the house.)
- Bought from Beard and Bro. of St. Louis, lead pipe and pump for $29.95 (probably for large cistern)
- Paid to Davis Pierson $1,886.04 for general merchandise

1867

- Brick walks were added by the front porch and to the smokehouse by Thomas Moore


1869

- Married Miss Martha Ellen Robinson on September 21