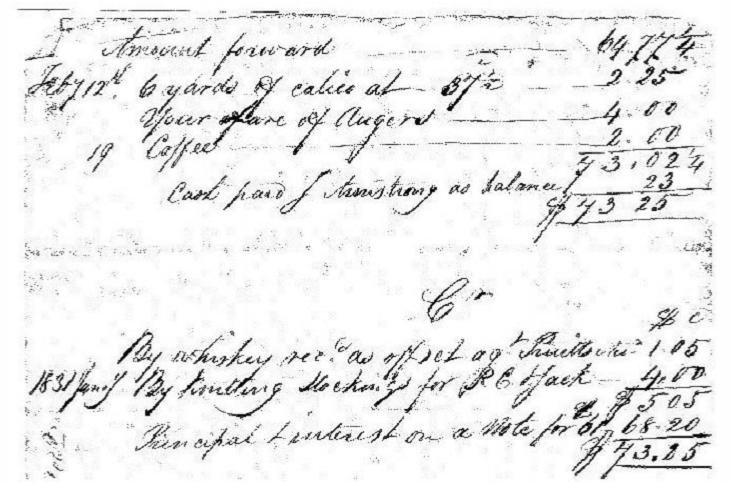 Established by Land Grant in 1821



Generation I

MARGARET HOBSON BLACK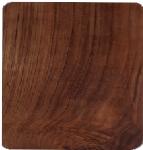 Margaret Hobson, the daughter of Peter and Mary Nickell Hobson, was born in the village of Houghton, Cumberland County, England on December 18, 1771.
"After living there five years, the farm at Moorhouse Hall, in the parish of Wigton, about ten miles west of Carlisle, was for rent, and through the influence of a friend, my father succeeded in renting it for seven years. There during the first year twins were born, myself and my sister Elizabeth. At the end of the seven years, my father rented the farm for seven years more, but within a year he died, June 11, 1817, leaving my mother to carry on the farm as best she could."

"Through the influence of her friends, she was induced to hire John Armstrong, a tried and efficient farmer, who had been living in the Hobson family for many years and was well known to my mother. (John Armstrong afterward came to this country with us and was very much respected by all who knew him. He died in 1858.) Before the second lease expired, my mother and James Hobson, with their families, came to the United States, leaving England in 1822."

Margaret married William Black, the son of David and Mary Slack Black, in 1802.

In his 1891 autobiography, Margaret's son Thomas Black wrote:


"They went to live at a place called Standing Stone. At that place my three older brothers, John, David and William were born."
CHILDREN OF WILLIAM AND MARGARET HOBSON BLACK
SOME DOCUMENTED EVENTS IN MARGARET BLACK'S LIFE…

1823
- Eldest son John Black died of consumption in May and was buried at Mt. Pleasant Cemetery
(Stone was removed to Carrollton Cemetery in 1888)
- Received 320 acres when her brother Robert Hobson died. Now owned 800 acres
- Oliver Bangs mortgaged part of the Pruitt farm or David Black farm to her for $130 loaned
- Ten acres deeded to her by Robert Hobson for $20

1828
- Pruitt farm of 240 acres was deeded to her for $700.00 (David Black Farm)
- P.J. Hobson transferred 43 acres to her (his aunt)

1829
- Paid taxes on 1110 acres of land

1830-1831
- Paid P.J. Hobson for groceries

NAME

1. John


2. David



3. William


4. Thomas




5. Elizabeth
BORN - DIED
16 Apr 1803 - May 1823

19 Jul 1805 - 15 Jan 1875


6 Apr 1807 - 24 Jul 1886

5 Nov 1810 - 13 Dec 1895



5 Nov 1810 - 11 Dec 1880

MARRIED
unmarried

Mary Tribble, 1836
Mahala Garrison, 1845

Caroline Woodman, 1830

Adela E. Russell, 1834
Cornelia Porter Wood, 1842
Martha Ellen Robinson, 1869

John Ward, 1833
Dr. John Hobson, 1836

ISSUE
none

1 son
8 sons, 5 daughters

6 sons, 2 daughters

2 sons, 1 daughter
4 sons, 2 daughters
2 sons, 1 daughter

1 son
1 son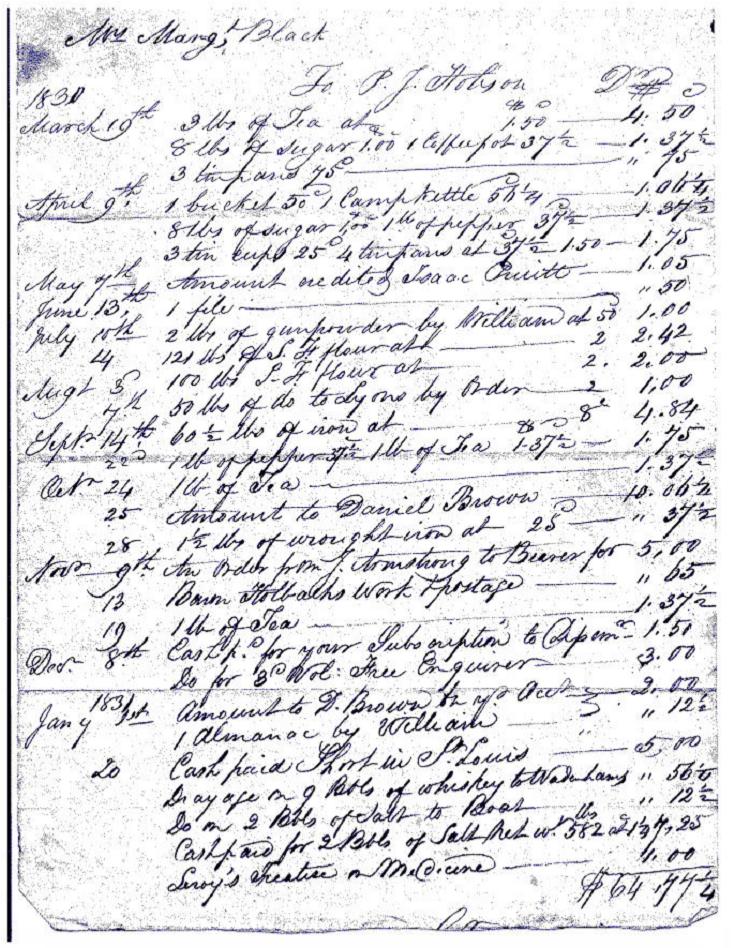 - Paid P.J. Hobson for supplies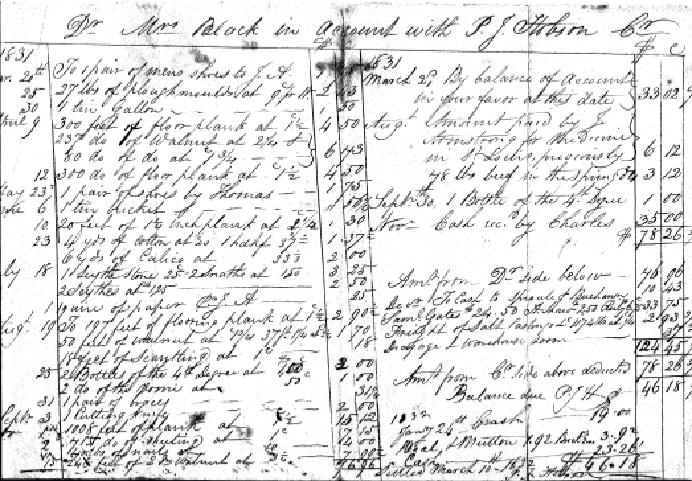 1833

- Paid $54.49 to P.J. Hobson for lumber
1834

- Paid $7.50 to D. Pierson and $31.75 to C.B. Heaton


1835

- Purchased an additional 350 acres


1837

- Paid $16.21 in taxes on 1081 acres
- Paid $2.50 to Julius L. Stone for one year subscription to Alton Observer


1838

- Sold 517 acres to third son William Black
- Sold 283 acres to fourth son Thomas Black
- Sold 350 acres to second son David Black


1842

- Visited England with daughter Elizabeth Hobson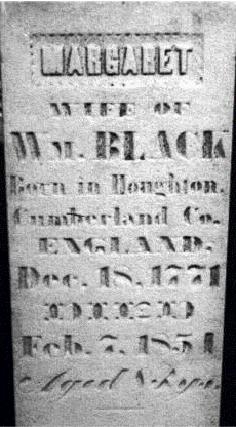 1854
- Died February 7 at age 82. Buried at Mt. Pleasant Cemetery and moved to Edward Hobson's lot in
Carrollton Cemetery around 1888. (Thomas Black's records say she died in 1853, but all other records say
1854. 1854 is on her tombstone.)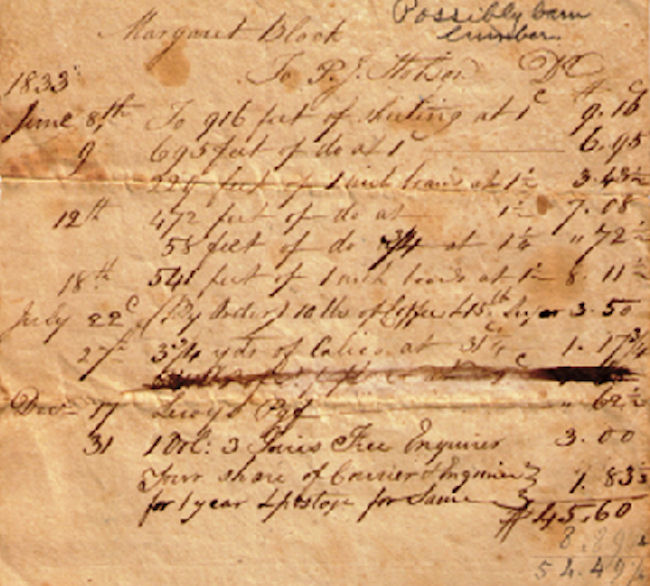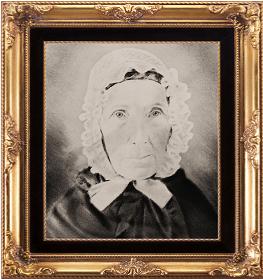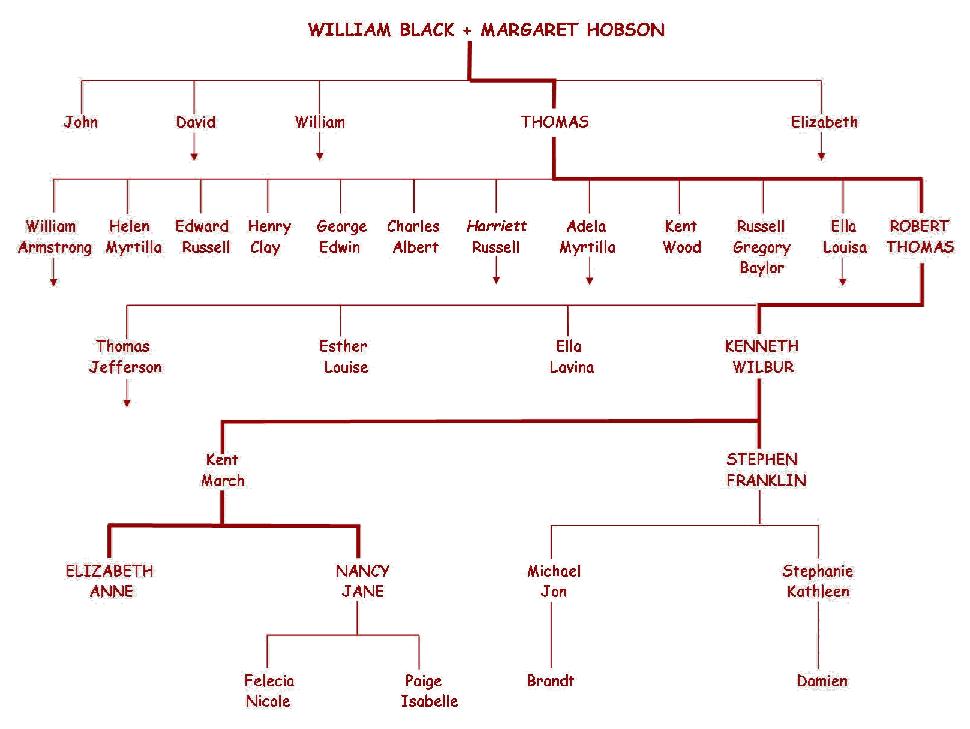 BOLD

line of descent to current owners
ARROW indicates additional descendants